"You don't need drugs to change reality, all you need is to redefine the inner product."
---
Fragment level phong illumination
Thursday, February 13, 2003 |
Permalink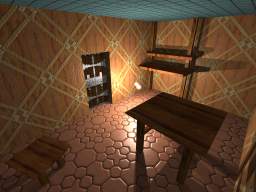 This article goes through the whole process of creating fragment level phong illumination lighting. Both the theory and implementation is explained in detail. Pixel and vertex shader version 2.0 in DirectX 9 is used for the implementation.
This article was also published in the
Shader X II
book.
---