"The best argument against democracy is a five-minute conversation with the average voter."
- Winston Churchill
More pages:
1
2
---
New cel-shading demo
Monday, February 21, 2005 |
Permalink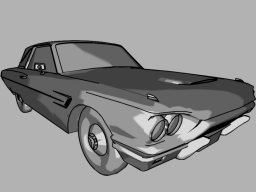 Some cartoonish graphics for ya.

---
---
MessfuerFrauSchmid
Friday, April 15, 2005
Why use such a complicated sillhouette extrusion when you could use edge detection filters, I guess they would be much, much faster.
---
Twixn
Saturday, April 16, 2005
Acceptable and fast is always better than accurate and slow
---
More pages:
1
2