"If a man speaks in the forest and there is no woman around to hear him, is he still wrong?"
---
Gallery of China
Friday, January 7, 2011 |
Permalink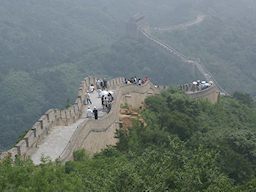 I have added another gallery with pictures from my trip to China this summer with my fiance (now wife). About half from her home town of Taiyuan and half from all the tourist attractions in Beijing.
---
---
O_O
Saturday, January 8, 2011
Beijing is a good place.
---