"When I despair, I remember that all through history the way of truth and love has always won. There have been tyrants and murderers and for a time they seem invincible, but in the end, they always fall -- think of it, ALWAYS"
- Mohandas K. Gandhi
More pages:
1
2
---
Speaking at GDC
Wednesday, January 23, 2013 |
Permalink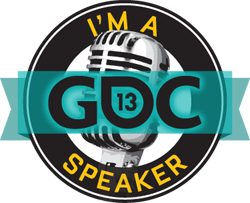 I will speak at GDC on the topic "Low-Level Thinking in High-Level Shading Languages". The scheduling for GDC is not complete, so day and time is yet to be determined, but the session description can be found
here
.
---
---
Souf
Saturday, January 26, 2013
Alw7sh
---
Saturday, February 9, 2013
Congratulations! Some mighty interesting topics there

. Its always awesome to share and enjoy creativity. Cheers!
---
Ambient
Sunday, February 10, 2013
Congratulations!!!
---
Denis Gladkiy
Sunday, February 17, 2013
Will the slides (or any other readable material) of the session be available after GDC?
---
Humus
Sunday, February 17, 2013
Most likely
---
fursund
Wednesday, April 3, 2013
Hi!
Went to your talk, I really liked your focus! Though I tried to write down as much as I could from you presentation, it would be awesome to have your slides as reference. Any chance you can put the online?
Thanks!
---
Humus
Thursday, April 4, 2013
They just went online yesterday.
---
fursund
Thursday, April 4, 2013
Thanks!
---
More pages:
1
2