"The very existence of flame-throwers proves that some time, somewhere, someone said to themselves, You know, I want to set those people over there on fire, but I'm just not close enough to get the job done."
- George Carlin
More pages:
1
2
---
I'm now a father of two
Tuesday, May 20, 2014 |
Permalink
On May 9 our second son was born. 3.805kg and 52cm at birth, a bit bigger than average, but not huge like his older brother was. He's getting along very well with his older brother so far.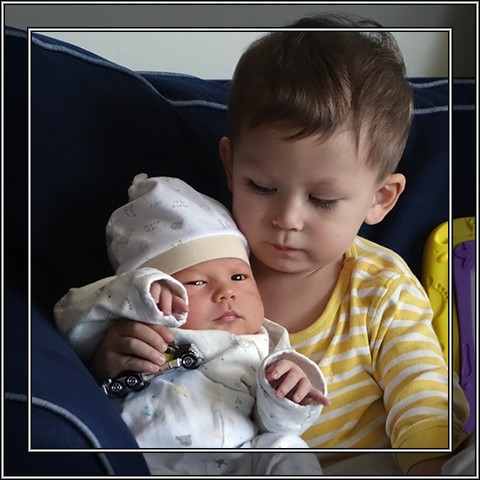 A most welcome addition to the Persson family.
---
---
Rohit S
Wednesday, May 21, 2014
Congrats Emil!
---
iOrange
Wednesday, May 21, 2014
Congrats!
---
Yann
Wednesday, May 21, 2014
Congratulation to you and your wife for this "new add-on"

---
cefou
Thursday, June 26, 2014
very cute , congrats
---
Eduard D
Sunday, July 13, 2014
Congrats, there's a new future dev in your family?

---
suhil
Friday, July 18, 2014
Good
---
Farzad
Friday, October 10, 2014
They are lovely.
---
Nuninho1980
Saturday, October 25, 2014
@Humus:
non-computer (babies, sex, wedding, life) does NOT belong this site. = OFF-TOPIC!
No any DX11 demos about years!??!?! Why???? :S I'm missed new 3D demos.

---
More pages:
1
2