"Not since government devoted itself to race biology have such an extreme ideology been deemed clean. But now the racism has returned. Back then niggers were stupid, vagrants were dirty, gypsies were thieves and jews were greedy. Now it is men that are guilty. Only by being men."
- Johan Hakelius, Aftonbladet
More pages:
1
2
3
---
I'm now a father of two
Tuesday, May 20, 2014 |
Permalink
On May 9 our second son was born. 3.805kg and 52cm at birth, a bit bigger than average, but not huge like his older brother was. He's getting along very well with his older brother so far.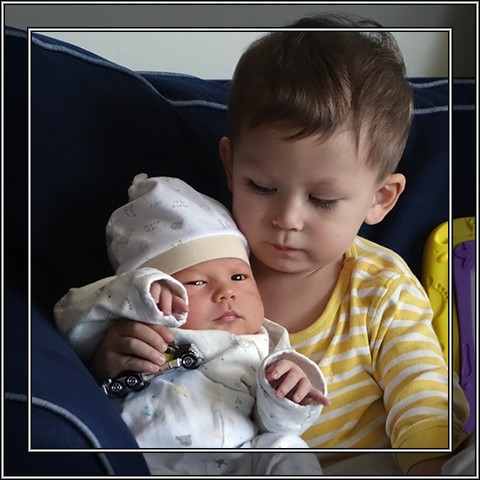 A most welcome addition to the Persson family.
---
---
Rohit S
Wednesday, May 21, 2014
Congrats Emil!
---
iOrange
Wednesday, May 21, 2014
Congrats!
---
Yann
Wednesday, May 21, 2014
Congratulation to you and your wife for this "new add-on"

---
cefou
Thursday, June 26, 2014
very cute , congrats
---
Eduard D
Sunday, July 13, 2014
Congrats, there's a new future dev in your family?

---
suhil
Friday, July 18, 2014
Good
---
Farzad
Friday, October 10, 2014
They are lovely.
---
Nuninho1980
Saturday, October 25, 2014
@Humus:
non-computer (babies, sex, wedding, life) does NOT belong this site. = OFF-TOPIC!
No any DX11 demos about years!??!?! Why???? :S I'm missed new 3D demos.

---
More pages:
1
2
3