"Capitalism is an art form, an Apollonian fabrication to rival nature. It is hypocritical for feminists and intellectuals to enjoy the pleasures and conveniences of capitalism while sneering at it. Everyone born into capitalism has incurred a debt to it. Give Caesar his due."
- Camille Paglia
More pages:
1
2
3
---
Soft coronas demo
Monday, January 27, 2003 |
Permalink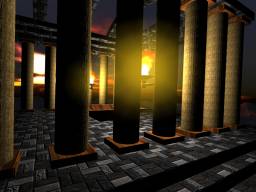 With a loud thud a new demo hits the face of earth. This time it's soft coronas through occlusion queries.
Hit the headline and head for the download.
Enjoy.

---
---
Luke
Sunday, February 2, 2003
Looks good... shame I don't have the hardware to run it though. Soon I'll be getting a RADEON 9500 though... I hope =)
---
Anonymous
Thursday, April 3, 2003
OpenAL.dll
---
www
Thursday, March 15, 2007
is so good
---
More pages:
1
2
3