"Time is an illusion. Lunchtime doubly so."
- Douglas Adams
More pages:
1
2
3
---
Soft coronas demo
Monday, January 27, 2003 |
Permalink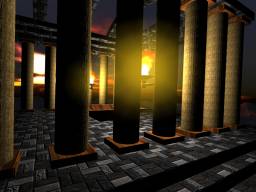 With a loud thud a new demo hits the face of earth. This time it's soft coronas through occlusion queries.
Hit the headline and head for the download.
Enjoy.

---
---
Luke
Sunday, February 2, 2003
Looks good... shame I don't have the hardware to run it though. Soon I'll be getting a RADEON 9500 though... I hope =)
---
Anonymous
Thursday, April 3, 2003
OpenAL.dll
---
www
Thursday, March 15, 2007
is so good
---
More pages:
1
2
3