"There is nothing so permanent in Washington as a temporary government program."
- Milton Friedman
---
New demo
Friday, October 17, 2003 |
Permalink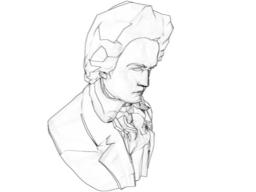 Another demo hits the face of the earth. See it in the 3D section.
I have made some major rewrites under the hood in the framework to fix some problems and make a more solid implementation. This fixed the problem that the screen would only be bilinearly upsampled instead of properly getting the framebuffer resized when the window is resized. So I have updated the last two demos with executables compiled against the new framework.
---
---
NeoKenobi
Saturday, October 18, 2003
A very cool and convincing effect in your new demo Humus! Your demos are absolutely the best!
---
davepermen
Tuesday, October 21, 2003
looks nice. now some painting colours for a soft shading and it would look beatiful..
oh, and no painting near the lines (=> make much more blurred lines, to do a lerp between lines and colours, or something like that)
---
Crawdaddy79
Wednesday, October 29, 2003
At first I thought "What the F is so special about this?"... But then I discovered the arrow keys.. And saw it was in 3D!
---