"Space is big. You just won't believe how vastly, hugely, mind- bogglingly big it is. I mean, you may think it's a long way down the road to the drug store, but that's just peanuts to space."
- Douglas Adams
More pages:
1
2
---
New GLSL demo
Thursday, December 18, 2003 |
Permalink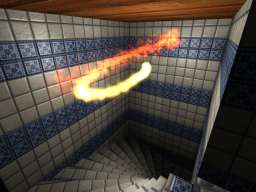 My first GLSL demo sees the light of the day.

The main point of this demo is not the GLSL support though, but rather portal rendering through occlusion queries.
Enjoy!

---
---
lecomte a
Tuesday, January 13, 2004
ati
---
More pages:
1
2