"If builders built buildings the way programmers wrote programs, then the first woodpecker that came along would destroy civilization."
---
Vacation gallery
Tuesday, December 14, 2004 |
Permalink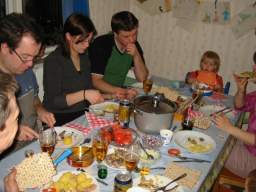 I'm back from the vacation now, and I got a whole bunch of pictures to show.

The gallery can be found in the pictures section.
[
3 comments
|
Last comment by eXile (2005-03-09 13:00:18)
]
---