"CS has destroyed my life. I can't shower anymore because I think my neighbors use wallhack."
---
Hmmm ...
Tuesday, April 28, 2009 |
Permalink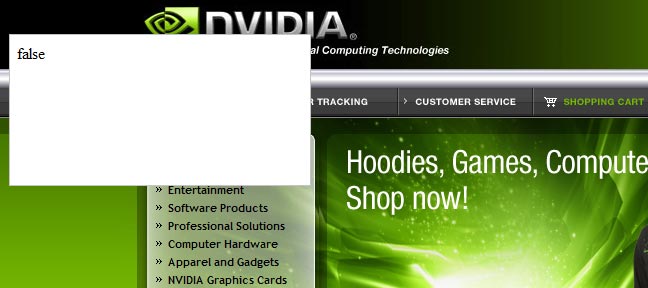 Some left over debug code in Nvidia's webshop?
Or perhaps a warning regarding how truthful the information on the site is?

Screenshot is from yesterday night. Did not happen when I tried today.
[
1 comments
|
Last comment by drp (2009-04-30 02:39:41)
]
---