"If the lessons of history teach us anything it is that nobody learns the lessons that history teaches us."
---
TV appearance
Monday, March 9, 2015 |
Permalink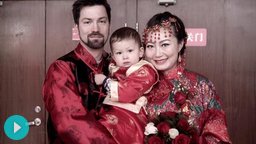 Me and my wife and kids make an appearance in a documentary series on Swedish TV. The series is called "Vi ska ha barn" (roughly translates to "We're getting a baby") and the various couples discuss their hopes, fears and expectations around having kids. In our case, the angle is mostly about getting a second child, and about tackling cultural differences in the family.
Our episode is available online
here
(In Swedish).
[
4 comments
|
Last comment by Steve (2018-12-11 05:12:42)
]
---