"My advice to you is get married: if you find a good wife you'll be happy; if not, you'll become a philosopher."
- Socrates

---
New cubemaps
Sunday, April 6, 2008 |
Permalink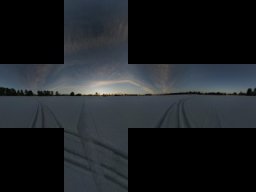 I've uploaded 7 new cubemaps to the texture section. Grab them while they're hot!
---
---
eXile
Sunday, April 6, 2008
If you continue creating that many cubemaps, we'll soon be able to click us in Myst-style through whole Sweden :P
---
sqrt[-1]
Sunday, April 6, 2008
Narr, he is just creating a rival Google earth - abit a bit more slowly...
---
Thursday, April 17, 2008
Thx, man! Very nice new cubemaps! Thx!
---
kumayu
Friday, June 20, 2008
How to creat such cubmao by a camera?
You really do a great job!
---
Oogst
Saturday, August 9, 2008
Really cool man! I downloaded all of your cubemaps for my 3D modelling work, maybe I can make something cool with one of your cubemaps in the background in the future. Really cool! Thanks for sharing!
---