"If the lessons of history teach us anything it is that nobody learns the lessons that history teaches us."
More pages:
1
2
---
New GLSL demo
Thursday, December 18, 2003 |
Permalink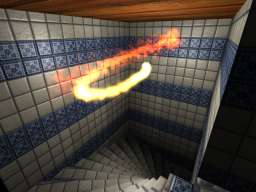 My first GLSL demo sees the light of the day.

The main point of this demo is not the GLSL support though, but rather portal rendering through occlusion queries.
Enjoy!

---
---
lecomte a
Tuesday, January 13, 2004
ati
---
More pages:
1
2