"It has been said that the great scientific disciplines are examples of giants standing on the shoulders of other giants. It has also been said that the software industry is an example of midgets standing on the toes of other midgets."
- Alan Cooper
More pages:
1
2
3
---
New ambient aperture lighting demo
Sunday, December 3, 2006 |
Permalink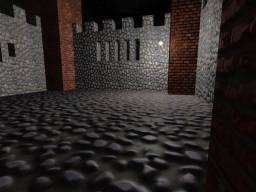 I have a new ambient aperture lighting demo. Grab it while it's hot!
---
---
Ningu
Sunday, December 10, 2006
The fps is between 90 and 100 for me on my Radeon 9800 pro 256.
good stuff
---
Humus
Sunday, December 10, 2006
Well, Ningu, I thought it was about time I made another demo. It's been over two months. Part of the problem is that it feels like we've pretty much exhausted DX9 level techniques now. I have plenty of ideas for the DX10 generation though.
---
Nadja
Monday, December 11, 2006
---
Ningu
Thursday, December 14, 2006
I can't wait to see the realizations of your ideas for DX10.

*dreams of uses of geometry shaders*
---
Steffe
Tuesday, December 26, 2006
Isn't DX10 more of a optimization of DX9 really? Little new features, but improvements of old features.
---
eXile
Tuesday, December 26, 2006
Nah, the geometry shaders are quite powerful. I think i'll realise something like volume shadows, motion blur or "real" displacement mapping with that.
---
Kristian Joensen
Friday, December 29, 2006
Hopefully you can use the G80 OpenGL extensions (Like the geometry shader one) for thoe things, so that we that are still using XP can enjoy the demos you make.
---
eXile
Sunday, December 31, 2006
Happy new yeah!!

---
More pages:
1
2
3