"Of all the enemies to public liberty war is, perhaps, the most to be dreaded because it comprises and develops the germ of every other. War is the parent of armies; from these proceed debts and taxes … known instruments for bringing the many under the domination of the few.… No nation could preserve its freedom in the midst of continual warfare."
- James Madison
More pages:
1
2
---
New demo
Sunday, February 4, 2007 |
Permalink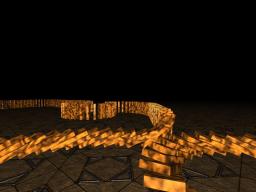 I've added a new piece of eye-candy to the demos. This time it's an automatically generated domino track. It saves you all the time it takes to buid a domino track.

Just lean back and enjoy the show.

---
---
Sombra
Monday, February 19, 2007
Really very good, run smooth in a 6800GS. The action of dominoes is hypnotic.
---
Koen
Sunday, February 25, 2007
Hey, nice demo,
Could you make a screensaver version of this maybe?
---
Ningu
Monday, February 26, 2007
Yes, this screams to be a screensaver.
---
Steffe
Sunday, March 4, 2007
Nice, runs great even att 1680*1050 ^_^
---
tommyg
Saturday, December 22, 2007
I seem to see only a few dominoes with a lot of space between each one. very strange
---
More pages:
1
2