"People interpret election campain promises as promises. That's a problem for us."
- Lennart Nilsson (s), Swedish parlament member
More pages:
1
2
---
Deep deferred shading demo
Monday, November 26, 2007 |
Permalink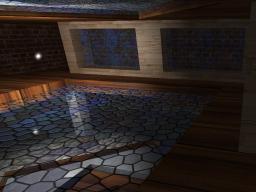 There's a new demo available for download. This time I'm presenting a technique that lets you render translucent objects with deferred shading, without resorting to using forward rendering passes.
Enjoy!

---
---
Jiri
Tuesday, December 11, 2007
That's cool. There is really access to all shaders in text format. But too advanced for me. But nice to know.
---
rajko
Thursday, December 20, 2007
i also have the corruption
little blocks following the trasparent surfaces when i move the camera
if the camera stays put at startup its all good
8600gt
---
Black Knight
Friday, January 18, 2008
Same corruption with nvidia 8800 gt.
---
karimjogl
Saturday, March 22, 2008
apprendre jogl le plus tot possible
---
More pages:
1
2