"Scientists have finally discovered what's wrong with the human brain: On the left side, there is nothing right, and on the right side, there is nothing left."
---
New gallery
Wednesday, April 16, 2008 |
Permalink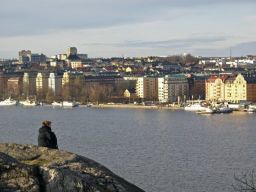 I've uploaded a new gallery with pictures from my move back to Sweden and the time since then. For the first time in a long while, my picture galleries are now in sync with my life.

The last picture is just over a week old.
---
---
niece Nadja
Saturday, April 19, 2008
---
Humus
Sunday, April 20, 2008
---