"You don't need drugs to change reality, all you need is to redefine the inner product."
---
New demo
Sunday, August 3, 2008 |
Permalink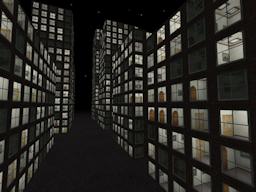 I've released a new demo showing the interior mapping technique, which adds depth to building by rendering interiors, without requiring additional geometry.
Enjoy!

---
---
Nash
Tuesday, August 12, 2008
can you not compile it to dx9?
why do you use DX10.1?
---
Humus
Tuesday, August 12, 2008
It's for the cubemap array, which is only supported in DX10.1.
---
Mike
Friday, August 15, 2008
dx10 is the new age! time to update and get with the times =]
---