---
Pac-man turns 30!
Friday, May 21, 2010 |
Permalink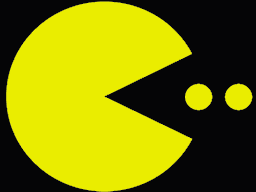 Happy anniversary Pac-man!

---
---
Reavenk
Saturday, May 22, 2010
Agh! I can't beleive you didn't make a reference to Google's doodle of the day. It's a pacman level that spells Google, that you can actually play! It's got cutscenes and everything.
---
Josh -yosh64
Saturday, May 22, 2010
Reavenk has beat me to it, I was actually up very late into the morning last night (I'm from Australia) when I logged onto Google and to my surprise there was Pacman. Played a few games and was quite fun, was actually wondering what it was all about and now I know

.
---
fmoreira
Saturday, May 22, 2010
probably the most famous sprite ever made xD
---