"We use the word 'politics' to describe the process so well: 'Poli' in Latin meaning 'many' and 'tics' meaning 'bloodsucking creatures'."
---
New gallery
Sunday, September 4, 2011 |
Permalink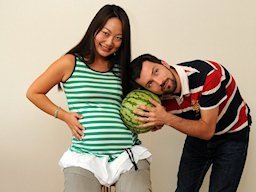 I have added a new gallery to my pictures. These are pictures of my pregnant wife from her 7th month. Now we're in the final month with just over two weeks left to the projected birth date, so it's time I put these pictures up before mini-Humus arrives.

---
---
Me
Monday, September 12, 2011
I wish you and your wife all the best and hope everything will be more than OK. Cheers
---