"If builders built buildings the way programmers wrote programs, then the first woodpecker that came along would destroy civilization."
---
Wedding!
Saturday, September 28, 2002 |
Permalink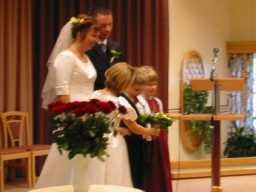 Congratulations to my cousin, Daniel Persson and his wife Isabella, who recently got married. Click on the headline to see the pictures from the ceremony and the party.
---
---
anusha
Thursday, December 8, 2011
they has do sex with that boy
---