"You don't need drugs to change reality, all you need is to redefine the inner product."
---
Baby gallery added
Friday, March 9, 2012 |
Permalink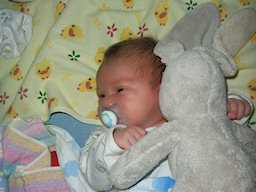 Since becoming a dad I haven't had quite the time I wished for writing new demos or updating this website much, but I guess I should at least share some pictures of our new joy in life. So I have added a gallery of our baby's first three months. He's a bit over 5 months now, and growing fast. He's now more than twice as heavy as when he was born. More pictures will come in a later gallery.
[
3 comments
|
Last comment by air.cpp (2012-04-10 00:37:19)
]
---