"CS has destroyed my life. I can't shower anymore because I think my neighbors use wallhack."
---
Back home
Tuesday, April 29, 2003 |
Permalink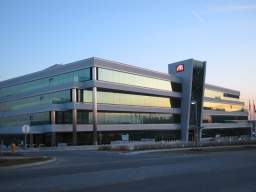 I'm back home again. It's a heck of a time and a heck of an experience, not to mention a great merit to carry into the future.
10 weeks is a long time to snap photos on. There's a fat gallery up in the pictures section, click the headline to view it.
[
4 comments
|
Last comment by Mduduzi Moyana (2003-05-14 15:42:18)
]
---