"If the lessons of history teach us anything it is that nobody learns the lessons that history teaches us."
---
Woot!
Friday, November 28, 2003 |
Permalink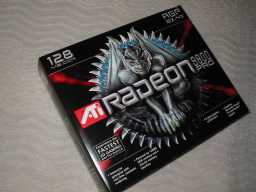 Finally, my price from the Beyond3D/ATI shader competition has arrived. A new shiny Radeon 9800pro.

Not an extremely large upgrade from a Radeon 9700pro, but a 10-15% speedup in pretty much everything never hurts.

[
2 comments
|
Last comment by fazh (2003-11-28 15:01:59)
]
---