"We use the word 'politics' to describe the process so well: 'Poli' in Latin meaning 'many' and 'tics' meaning 'bloodsucking creatures'."
---
CubeMap Viewer
(Last updated: November 4, 2012)
---
These textures are licensed under a
Creative Commons Attribution 3.0 Unported License
.
---
Coit Tower 2
Saturday, February 21, 2015 |
Permalink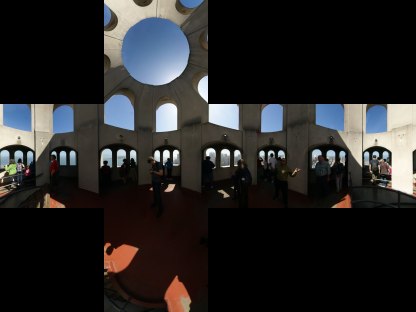 At the top of Coit Tower in San Francisco.
---