More pages:
1
2
3
4
5
---
Volume lightmapping demo
Tuesday, March 2, 2004 |
Permalink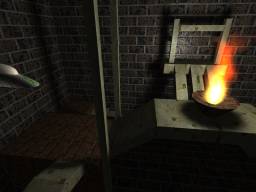 With a loud thud another demo hits the site. Go fetch in the 3D section.

---
---
kez.
Sunday, March 14, 2004
It is cool!
---
ion
Tuesday, March 16, 2004
The new ForceWare Release 55 drivers are out and available at www.nvidia.com. Get them. Add the registry entries described in page 2 of the user comments.
It works on my GFFX5600.
---
photophreak314
Sunday, March 28, 2004
Once the Nv40 is released, are you going to begin experimenting with 3.0 shaders in DX? Nice demo, btw. I can't run it but the screen is awesome.
---
Humus
Monday, March 29, 2004
I'll of course play with 3.0 shaders whenever I get any hardware that supports it. Don't think that will be on an nVidia card though.
---
jordan
Wednesday, March 31, 2004
this i hate this website
---
no1
Monday, April 5, 2004
This is a really GREAT demo, Humus!

Your site is a really great resource. There doesn't seem to be many other programmers on the net writing good demos with the latest technologies and releasing the source code. Thanks for posting all of your work and research for everyone to learn from! BTW, the new nvidia drivers version 56.72 now draw the fire correctly. (Of course, you still have to enable the OpenGL shading language with the registry setting...)
---
Oles
Sunday, April 11, 2004
To Humus:
nVidia will be the only vendor with 3.0 shader model support for about a year. So, you have no choice

---
Johannes
Friday, April 16, 2004
Hi,
is there a way to activate the GLSL support
in current NVidia Linux driver?
---
More pages:
1
2
3
4
5