"Well, bullet time was so popular in Max Payne nVidia decided to slow down all games. It's a feature. :)"
- showler, Rage3D poster
More pages:
1
2
3
---
New demo
Sunday, December 19, 2004 |
Permalink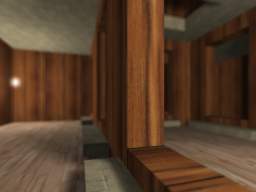 I've got a new depth of field demo up in the 3D section.
Grab it while it's hot.

---
---
jiMMy
Tuesday, August 16, 2005
Very dark & lack contrast with latest driver & geforce 5200 but rendered correctly. Do other geforce models (6xxx) suffered this bug?
---
More pages:
1
2
3