"Projects promoting programming in natural language are intrinsically doomed to fail."
- Edsger Dijkstra
More pages:
1
2
3
---
New infinite terrain demo
Thursday, March 9, 2006 |
Permalink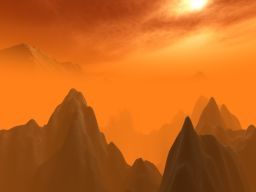 This is a demo, quite similar to my old infinite terrain demo, but this time implemented using R2VB.
Enjoy!

2006-03-11 update:
I've added VTF support, so now it should on GeForce 6 series and up too, but as expected, it's quite slow. The 6600 ran at 27fps compared to the X850XT at 272fps.
---
---
A. Nonymous
Friday, April 21, 2006
You're aren't the One, who programmed the Villagemark for the Kyro? These Differences are X-treme
---
Humus
Sunday, April 23, 2006
No, I didn't program Villagemark.
---
Nuninho1980
Wednesday, March 5, 2008
I have vista x64 and I have 8800gts 640 w/ fw 174.12. I got 528 fps (1024x768@4xAA-16xAF) in camera default!!! :O
---
More pages:
1
2
3