"Who is more foolish, the child afraid of the dark, or the man afraid of the light?"
- Maurice Freehill
More pages:
1
2
---
New high quality texture compression demo
Friday, June 2, 2006 |
Permalink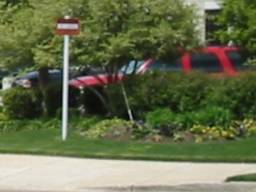 I've uploaded a new demo that shows up a high quality texture compression method. Awesome artwork!!!

... no actually it's just a textured quad, but the point is to show the quality difference between different methods.
---
---
kumayu
Tuesday, August 5, 2008
Great work ,humus.
Are there any artist tool to convert texture to
YCbCr format?
---
More pages:
1
2