Trying to associate Microsoft with "fun" is like trying to associate Satan with aromatherapy.
- Tycho, Penny Arcade
---
Advances in Real-Time Rendering in Games
Sunday, September 9, 2012 |
Permalink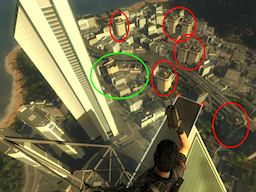 The presentations from the
Advances in Real-Time Rendering in Games
course are now online, including my own talk "Graphics gems for games: Findings from Avalanche Studios".
---
---
programmer12345
Monday, November 5, 2012
Hello Emil Persson! Would love you to consider the theme of "early tests". How to implement them in OpenGL? Take a look at the diagram - http://openglinsights.com/pipeline.html. Fragment Processing. How to activate these tests? Experimenting to no good no avail. Perhaps the problem lies in the lack of support for GPU. Thank you.
---
royalestel
Thursday, May 9, 2013
While reading your phone wire AA article, I started thinking that for almost all applications Wu's line drawing algorithm would be a fine solution to the problem. Thoughts?
---