"Nothing is more difficult, and therefore more precious, than to be able to decide."
- Napoleon I.
---
New dynamic lightmapping demo
Sunday, August 20, 2006 |
Permalink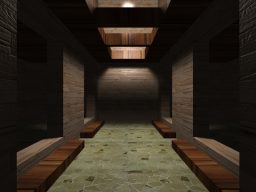 As you've probably noticed, there haven't been many demos lately, mostly due to lack of time. But now I've finally finished this project that's been laying around for a while.

It's generating lightmap dynamically on the GPU. On the first run it will generate four position maps, so it may take up to maybe 10 seconds to load. Later runs will start much quicker.
Enjoy!

[
16 comments
|
Last comment by what (2012-07-23 03:15:48)
]
---