"If the lessons of history teach us anything it is that nobody learns the lessons that history teaches us."
---
New gallery
Sunday, September 4, 2011 |
Permalink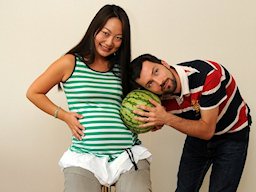 I have added a new gallery to my pictures. These are pictures of my pregnant wife from her 7th month. Now we're in the final month with just over two weeks left to the projected birth date, so it's time I put these pictures up before mini-Humus arrives.

[
1 comments
|
Last comment by Me (2011-09-12 21:49:02)
]
---