"People are more violently opposed to fur than leather; because it's easier to harass rich ladies than motorcycle gangs."
---
CubeMap Viewer
(Last updated: November 4, 2012)
---
These textures are licensed under a
Creative Commons Attribution 3.0 Unported License
.
---
Piazza del popolo 1
Saturday, April 20, 2013 |
Permalink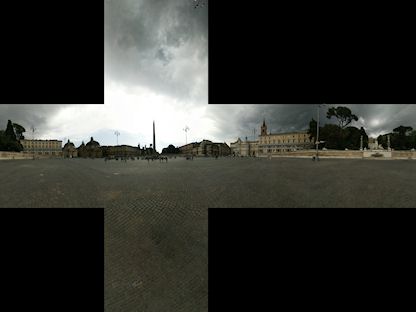 Piazza del popolo, Rome, Italy.
---