"The trouble with having an open mind, of course, is that people will insist on coming along and trying to put things in it."
- Terry Pratchett
More pages:
1
2
---
New cubemaps
Tuesday, April 10, 2007 |
Permalink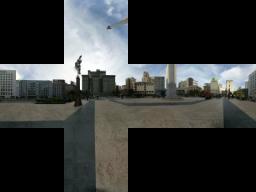 I've added two new cubemaps, one from San Francisco and one from Dallas.
I'm guessing some of you are waiting for new demos. I've been working on a few interesting ideas lately, but unfortunately not everything I work on end up being very useful, so nothing for release yet. However, I have another idea that I think will work out nicely which I'll explore soon. So keep your eyes peeled.

---
---
zeroKnots
Tuesday, December 11, 2007
you rock.
---
wow gold
Monday, September 22, 2008
http://www.wowgold1000.com
http://www.wowgold800.com
http://www.igwww.com
http://www.goldwowgold.com
http://www.wowgoldchina.com
http://www.igxee.com
http://www.mmorpg365.com
http://www.wowgoldwww.com
http://www.wowgoldabc.com
---
wow gold
Wednesday, July 8, 2009
http://www.faysale.com
http://www.cartvip.com
http://www.handbags99.com
---
Bridesmaid dresses
Monday, May 16, 2011
---
More pages:
1
2