More pages:
1
2
3
---
I'm now a father of two
Tuesday, May 20, 2014 |
Permalink
On May 9 our second son was born. 3.805kg and 52cm at birth, a bit bigger than average, but not huge like his older brother was. He's getting along very well with his older brother so far.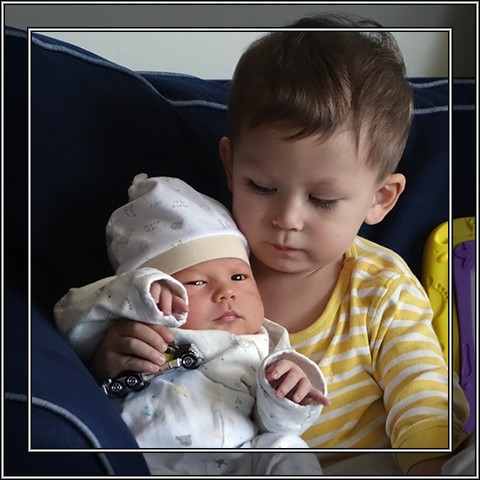 A most welcome addition to the Persson family.
---
---
otto
Friday, July 12, 2019
---
Hollie
Saturday, July 13, 2019
The Genbrain product is a cognitive enhancer. It is known that the supplement improves the overall functioning of the brain in several ways. The attachment performs functions such as memorizing memories, increasing energy and concentration, promoting a positive mood and increasing the clarity of the mind. https://www.youtube.com/watch?v=eH0qenDRfZs
---
Zalia
Wednesday, July 17, 2019
This amazing Hair Revital X stop hair loss and increase the thickness and health of each hair. So you can grow back on new hair that you have been dreaming about forever. You have the chance to increase the number of follicles in your cells that feel younger. Also, stop hurting your follicles to directly promote better hair growth. You will also get the opportunity to take advantage of 9 hair growers who will help you completely heal yourself with thick, strong and gorgeous hair that change your appearance. This is the first solution to destroy all four hair loss triggers and restore hair without harmful drugs without side effects. Hair Revital X can help anyone find the cause of hair loss and the ability to restore hair without sacrificing self-confidence.
https://www.youtube.com/watch?v=gAvGXEVXqQI
---
francy
Friday, July 19, 2019
The solutions in the Program can also help you to sleep better, as you will not be experiencing pain and your brain will be releasing more endorphins that will help to relieve stress and pain. The changes to your diet and exercise that the Program suggests will not only make a positive impact on your neuropathy, they will help you in an incredible range of ways
https://www.youtube.com/watch?v=j-fGKBYA-XU
---
More pages:
1
2
3