More pages:
1
2
3
4
5
6
7
8
9
10
11
---
I'm now a father of two
Tuesday, May 20, 2014 |
Permalink
On May 9 our second son was born. 3.805kg and 52cm at birth, a bit bigger than average, but not huge like his older brother was. He's getting along very well with his older brother so far.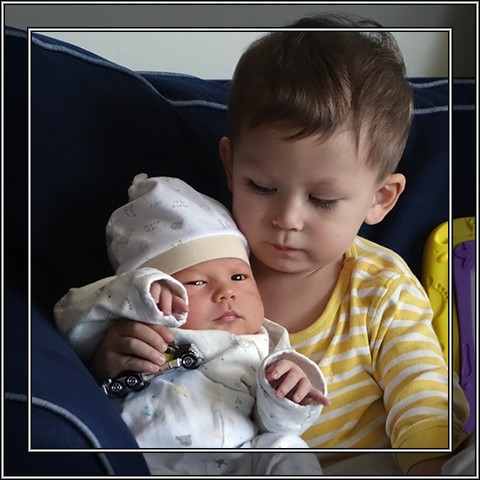 A most welcome addition to the Persson family.
---
---
gale
Tuesday, January 8, 2019
---
illa
Thursday, January 10, 2019
Magnesium, an abundant mineral in the body, is naturally present in many foods, added to other food products, available as a dietary supplement, and present in some medicines (such as antacids and laxatives). Magnesium is a cofactor in more than 300 enzyme systems that regulate diverse biochemical reactions in the body, including protein synthesis, muscle and nerve function, blood glucose control, and blood pressure regulation.
http://jrhonest.com/renew-magnesium-spray-review/
---
jency
Friday, January 11, 2019
Blood Sugar Stabilizer may be a supplement that may facilitate restore the health of your exocrine gland. Odds are that you simply are very open-eyed concerning your blood sugar levels. as an example, by observance your diet, taking supplements, and obtaining hormone shots among different things. however if you're still feeling sluggish when adequate hours of sleep, then blood sugar Stabilizer may be the solution you wish.
http://datagameplan.com/blood-sugar-stabilizer-supplement-review/
---
jency
Thursday, January 17, 2019
Hydralyft could be a natural and one in all the foremost effective anti-aging solutions out there that helps in speed down the aging signs and providing lovely and vernal skin. It removes broken scleroprotein and produces new scleroprotein at the identical time. the merchandise helps to accumulate the aptitude to keep up healthy and vernal scleroprotein. the merchandise works sort of a natural ointment. It restores in addition as safeguards the dermal layer from the within. The supplement includes wide illustrious Chinese medicative herbs to assist to urge spectacular results. It conjointly eliminates tumors and lowers force per unit area. It lessens unhealthy cholesterin and protects from plaque build-up within the arteries. It regenerates and grows new skin cells. The supplement improves the provision of scleroprotein and mucopolysaccharide for a recent and healthy look. Moreover, the user gets utterly younger, firmer and healthier wanting skin in barely some weeks.
http://jrhonest.com/hydralyft-supplement-review/
---
pooja
Friday, January 18, 2019
---
ail
Saturday, January 19, 2019
---
kerolin
Monday, January 21, 2019
The eBook is simple and comprehensive to help everyone follow and implement it. The program is systematic to help you know what to eat and when for optimal results. The four different cycles each plays an important part to help you lose fat. Unlike some other programs in the market, the Fat Loss Miracle is meant to help you burn fat and keep it away. Ryan Young explains the importance of carbohydrates and how you can use carb foods to your advantage towards your fat loss journey. The first phase will show you how to deplete your body of carbs, so that extra fats are burnt to provide energy.
http://beatboxportal.com/the-fat-loss-miracle-review/
---
jency
Tuesday, January 22, 2019
---
More pages:
1
2
3
4
5
6
7
8
9
10
11