"Space is big. You just won't believe how vastly, hugely, mind- bogglingly big it is. I mean, you may think it's a long way down the road to the drug store, but that's just peanuts to space."
- Douglas Adams
More pages:
1
2
3
---
Volumetric lighting demo
Sunday, January 12, 2003 |
Permalink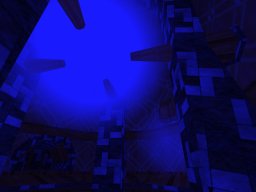 So I explore into Direct3D a little again. This time it's DX9 and the first demo utilizing it is here.

It's a demo of volumetric lighting through a 2.0 vertex shader.
Enjoy!

---
---
tim
Tuesday, January 28, 2003
black text on dark blue is quite unreadable.
---
Humus
Wednesday, January 29, 2003
Black text?
---
louis vuitton bags
Thursday, November 11, 2010
Thanks for your posting; I really appreciate your ideas. Hope you can keep going.
This is a really great website, and I really like your essay. Thanks for your sharing.
I like it very much, thanks!!!
Thanks for that recommendation; it is really helpful for me to say!
http://www.louisshopvuitton.com/
---
More pages:
1
2
3