"In C we had to code our own bugs. In C++ we can inherit them."
---
New gallery
Wednesday, February 24, 2010 |
Permalink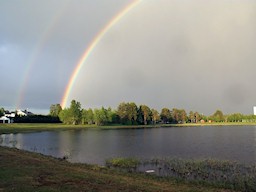 I have added another gallery with pictures from early summer 2009. Back to my regular schedule of being about half a year behind with my pictures I guess.

[
1 comments
|
Last comment by Josh -yosh64 (2010-02-26 01:12:20)
]
---