"There are 10 types of people in the world... those who understand binary and those who don't."

More pages:
1
2
3
---
New demo
Sunday, December 19, 2004 |
Permalink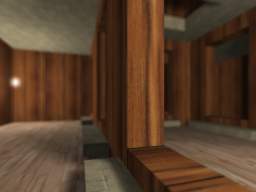 I've got a new depth of field demo up in the 3D section.
Grab it while it's hot.

---
---
mito
Sunday, December 19, 2004
best regards from brazil.
keep up the good work.
---
ChrisLux
Monday, December 20, 2004
thsi demo does crash my computer. the application window fram becomes visible, but isnt filled with content. the computer stops responding and crashes after about a minute (immediate restart).
winXP SP2
GeForce 6800GT (forceware 66.81)
1024MB RAM
P4 2.6GHz
---
Sunray
Monday, December 20, 2004
Awesome, looks really good!
---
Nico
Monday, December 20, 2004
Hi,
the demo reproducably crashes my computer as well, winXP SP2, GeForce6800 (forceware 66.81), 1024mb RAM, Althon64 3500+ (quite similar to ChrisLux' system [hi Chris btw...I hope your coming along with your thesis :-)])
I'll see if I can fix it.
---
Nico
Monday, December 20, 2004
Hm, it crashes in OpenGLApp.cpp, line 289. The line says:
SwapBuffers(hdc);
8-O
And now, the app even reproducably crashes MSVC each time I try to recompile??
I guess the problem is somewhere in the pbuffer creation code - if I'm able to compile the project again later, I will go on with fixing ;-)
---
Nico
Monday, December 20, 2004
If I uncomment Main.cpp line 288 (drawScene(j)

, then the app runs (with a black screen of course), but REALLY REALLY slow - I'm able to move the mouse every 5 seconds for a very short time. The rest of the time the screen is frozen. Software driver fallback for some reason perhaps?
---
Nico
Monday, December 20, 2004
Somewhat "fixed"...leave everything as is, only uncomment rendered.cpp line 76 (changeBlending(...)).
Even better: uncomment only app.cpp, line 503 (setBlending(...)). Seems like some driver thing triggered by this order of gl commands (?) - if some nVidia guy reads this, you might want to check it.
---
Nico
Monday, December 20, 2004
And a last non-technical remark: imo the focus change is way too slow :-)
---
More pages:
1
2
3