More pages:
1
2
3
4
5
6
7
8
---
New demo
Monday, September 5, 2005 |
Permalink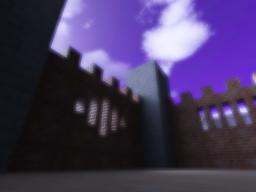 Finally a new demo! There hasn't been much activity here for a while, but now I have a new demo here at last.

Lots of people have asked for a long time why I don't have any HDR demo on my site. There's no particular reason for that, I just hadn't bothered writing one. But now I've covered that as well.

Of course, it's complete with the butter-on-my-glasses blur effect that has come to characterize HDR and actually to some extent get confused with HDR.
Anyway, the main selling point of this demo is that it doesn't go the lazy route and uses FP16 just because "that's HDR" as is a common misconcept out there. Instead it's using a DXT1/L16 combination that's faster and uses less memory space and can be filtered all the way down to R300. The main render target is FP16 though.
Anyway, enough talking. Now go grab it.
---
---
Jackis
Monday, September 12, 2005
Damn, just got 77.30 - problems haven't gone.
Downloading 75.90, watch for it's FBO realisation.
---
bas
Monday, September 12, 2005
looks good for me now... had wierd issues before.
looking sweet!!!
---
Jackis
Monday, September 12, 2005
Damn! Damn! Damn, damn, damn!!!!
I tried 75.90, 77.30, 77.72, 77.77 and 78.01...
And you know, what I've found???
Renderbuffers on nVidia don't work, when....... (here we go!!!).... when "Anisotropic filtering" box in drivers toolbar is set to user-defined none!!!!!
Damn!
When it is set to "Application controlled", no errors!!! NV SDK framebuffer demo works also!!!
This demo looks very nice, thanks!!!! And FPS are very impressive!!!
I spent 4 hours to find this drivers bug... Damn... ))))
---
Nadja
Tuesday, September 13, 2005
Titta in p� lite nya bilder p� min hemsida...
Nadja
---
RpPRO
Tuesday, September 13, 2005
Jackis, you are right.
Nice find! So it works for me now, too.
Strange nvidia bug.
---
SkyFire
Tuesday, September 13, 2005
Hey Jackis, send NVidia a quick email about that bug. They'll fix it in the next drivers and maybe even add your name to the "Fixed Bugs" part of the readme

---
Jackis
Wednesday, September 14, 2005
SkyFire
Yeah, my name there... )))) that's what I was dreaming about whole my life ))))))))
Sure, I've already send them bug report, but I don't think they react so quickly, unfortunately...
---
Stefan L
Thursday, September 15, 2005
Works fine on my 6600GT too, HDR is not my cup of tea though

But nice work as always

---
More pages:
1
2
3
4
5
6
7
8