"I actually think it's a feministic progress when girls start robbing icecream cars."
- Tove Fraurud, Ung Všnster
More pages:
1
2
3
4
5
6
---
Spring of 2006
Monday, August 7, 2006 |
Permalink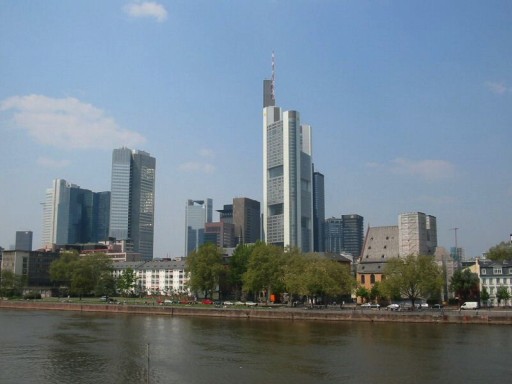 This is a collection of pictures captured in the spring of 2006 from places such as Frankfurt, San Jose, Santa Clara and San Francisco. The picture on the left is from Frankfurt.
I got to see San Francisco again, it's been four years since the last time, that was actually my first gallery on this site and I captured those pictures with an old analog camera. So now I got a bit better pictures with my digital camera, which by no means is a good camera by today's standard, as I'm typing this I've already upgraded it, but at least it's quite a bit better than the ancient analog one. I also got to see more stuff than the last time too.
Other nice stuff in this gallery is pictures from Frankfurt and the zoo there, the amusement park in Santa Clara, a few pictures from GDC etc.
---
Going home to Sweden - 2005
Sunday, January 22, 2006 |
Permalink
This gallery has mostly pictures from my visit to my family, but the first pictures are some random stuff left over from previous in the year.
This year I didn't have to travel so far to see everyone. Most people came by at our place. The only significant extra trip was to Storuman/Stensele to see my brothers David and Joel and my sister Petra. Otherwise I stayed at home or at most went to Lycksele, the town nearby.
My sister Noomi is as of this typing pregnant on overtime and expecting delivery anytime now. I hoped to get to see the new baby, but unfortunately, it wasn't delivered while I was over there, so photos of the new kid will have to be deferred to a later gallery.
---
Brothers on visit
Thursday, May 19, 2005 |
Permalink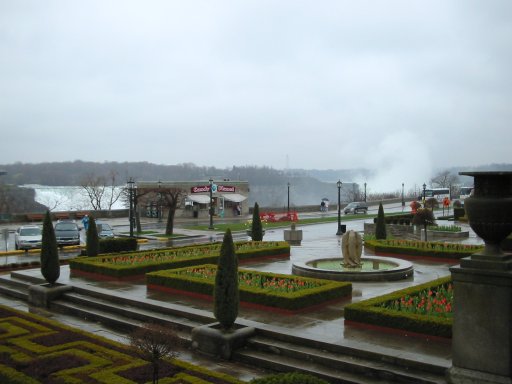 Two of my brothers, David and Joel, came for a visit for three weeks and a half. Lots of fun. We got to see Niagara falls, see the Evita musical, go to a classical concert in Hamilton, go to the zoo, visit Canada's wonderland and more. Most of the pictures are from that period, late April to mid-May, though I don't have pictures from all these things. I also have a few random pictures from earlier this winter/spring and a few trips I've made.
---
Going home to Sweden - 2004
Tuesday, December 14, 2004 |
Permalink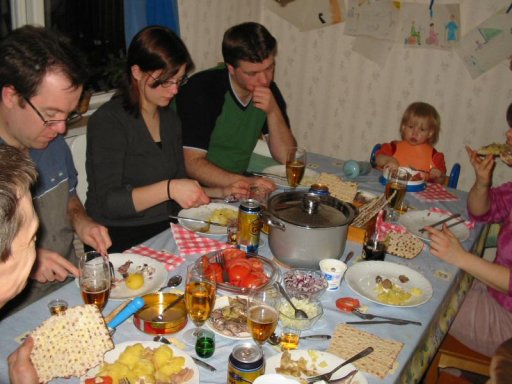 I was sent to visit an ISV in Stockholm. As I was already in Sweden it was of course natural to combine this trip with some vacation to go see friends and family, and of course, revive some lovely Swedish traditions such as eating fermented herring.

I have a large family (4 brothers and 2 sisters) but got to see them all, as well as my parents, my former roommate, and a whole bunch of other people I know. So it wasn't only relaxing, it got quite busy at times.
---
Fall of 2004
Sunday, October 3, 2004 |
Permalink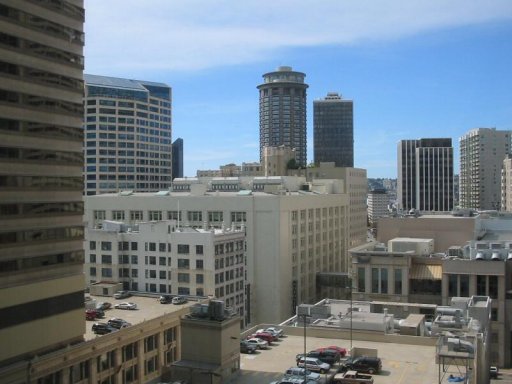 This is a set of mixed pictures from the summer and fall of 2004. It includes pictures from the area close to home, but also pictures from Microsoft's Meltdown event in Seattle which I attended in July and some pictures from a trip to Santa Clara.
---
Spring of 2004
Tuesday, June 22, 2004 |
Permalink
This is a collection of pictures from the first half of 2004. It begins with winter pictures in LuleŚ and ends with summer pictures from my new home in Canada.
---
Holidays 2003/2004
Saturday, January 10, 2004 |
Permalink
Like all previous holiday seasons I spent most of this holiday too at my parents place outside Lycksele, and I got plenty of pictures from these weeks. But I began the holiday by visiting two of my brothers and one of my sisters who live in Stensele outside Storuman, and helped my sister move into a new apartment in Storuman. The rest of the time was spent at my parents place, where all my siblings plus families came by during the time. And to ensure we got our daily bread we took the time to bake the traditional way in the baking cottage on the village as seen in the main gallary picture next to this text.
---
Fall of 2003
Monday, December 15, 2003 |
Permalink
This is a set of images from the second half of 2003 that are largely unrelated to each other and not connected to any particular events. Just random shots I have snapped that I thought was worthy of placing on the net.

---
More pages:
1
2
3
4
5
6