"You cannot strengthen the weak by weakening the strong. You cannot help the wage-earner by pulling down the wage-payer. You cannot help the poor by destroying the rich. You cannot help men permanently by doing for them what they could and should do for themselves."
- Abraham Lincoln
More pages:
1
2
3
4
5
6
7
8
9
---
I'm now a father of two
Tuesday, May 20, 2014 |
Permalink
On May 9 our second son was born. 3.805kg and 52cm at birth, a bit bigger than average, but not huge like his older brother was. He's getting along very well with his older brother so far.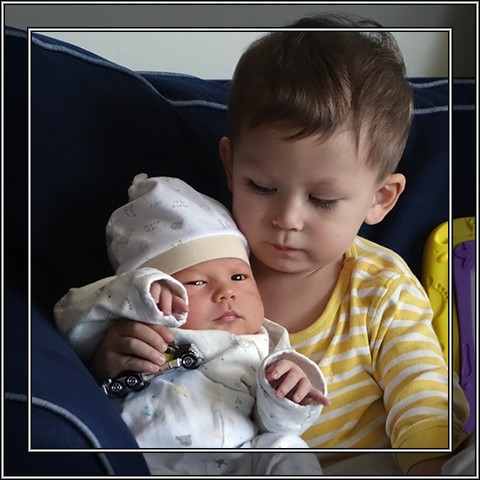 A most welcome addition to the Persson family.
---
---
jency
Monday, December 24, 2018
While many people have heard about laser eye surgery, there is Vision 20 a clear opinion about the types of surgery performed by these people with minimal eye surgery.
http://honestforexreviews.org/zenith-labs-vision-20-review/
---
Walker
Thursday, December 27, 2018
---
vanee
Friday, December 28, 2018
---
jency
Wednesday, January 2, 2019
Joint FLX contains extremely potent health-boosting natural ingredients to utterly re-fix your joint pain and connected health issues with patience. Pure Niacinamide plays a significant role, and it needs correct body absorb nutrients with key molecules to stay gripping the required amount of Niacinamide into your body effectively to relief from pain.
http://www.jrsupplementreviews.com/zenith-joint-flx-review/
---
grace
Wednesday, January 2, 2019
---
jency
Thursday, January 3, 2019
Keto 900 is that the one resolution that benefited me heaps and provided me the most effective slimming results. This is often an excellent weight loss supplement that's created to assist you become slim and healthy simply.
http://fethiyetouristpass.com/keto-900-review/
---
jency
Friday, January 4, 2019
---
princy
Monday, January 7, 2019
---
More pages:
1
2
3
4
5
6
7
8
9