More pages:
1
...
11
...
21
...
31
...
37
38
39
40
41
42
43
44
45
46
47
---
Articles and demos
Thursday, February 13, 2003 |
Permalink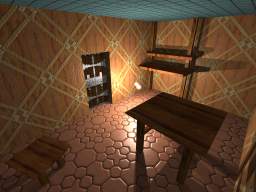 As I wrote here some time ago I was going to contribute with articles to the
ShaderX2
book. I've spent a lot of time the last week or so writing on my two articles, I really wanted them to be done and out of the way before I go over there. Now they are done and are being proofread. After the first feedback on the first article and the few revisions it required I expect only minor changes from now on. Either way, I've made these articles available here on my site and for this purpose I've created a new
Articles
section. For illustration of the topics in the articles there are also code examples which I've made available in both the
Articles
section and the
3D
section. I have also moved my old tutorial I once created over from the 3D section to the articles section.
The book will be available in August. Don't forget to buy it!

[
2 comments
|
Last comment by davepermen (2003-02-26 11:15:56)
]
---
Going to ATi
Thursday, February 6, 2003 |
Permalink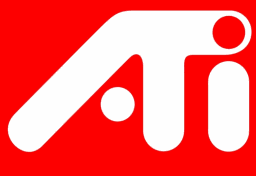 After much beating about the bush the date is finally set in stone. On February 17 I will begin working at ATi. The process of getting there has been long and somewhat troublesome. The original plans were 16th september last year. Obviously that didn't happend. The problem was that I could not get a work permit. There's a special youth exchange program for exchanging student workers between Canada and some other countries including Sweden, which is where I am. Unfortunately this program is limited to a small quota for each year. For last year 50 places were available, and I was told that those ran out the first week of the year. To obtain a work permit outside of this program is much harder and with my limited experience as a not yet gradutated student the chances of me receiving one are small. So there was no real option but to wait until the next year, this year that it. I made sure that my application for a work permit arrived the exact date the international employment office first accepted applications for 2003. The plans were then to bring me in on February 3. Well, there's nothing bureaucracy can't screw up ... My application arrived to the international employment office on December 16, where the application just lied idle for almost 3 weeks until they decided to send it over to the Canadian embassy in London for processing. Given that the embassy take more than a month to process the application it's kinda obvious that it ended up late. I received the work permit on last friday, three days before the day I were supposed to start. We couldn't know that it would arrive just about in time so we had to move it to February 17 instead though. So that's finally the date I'll start.

Anyway, I'm quite excited about this as you may understand. It's like the opportunity of my life and this employment will most certainly look very good on my future merit list. At least I'll get a foot into the industry and hopefully enough grip to stay.

So, what happends with this site while I'm away? Obviously it's going to be slower. I don't know if I'll publish any demos during this time. Coding all the day at work I suppose it's not like you want to code all the evenings too. We'll see about that though. I will of course keep you guys updated on what's going over there. The employment is only a ten week temporary position though, so I will return and things will get back to normal again in the end of April.

Then I'll be busy for a while finishing off the last pieces of my education. And what happends thereafter I don't know, maybe I'll get back to Canada again? Either way, I'll be around.
[
13 comments
|
Last comment by Humus (2003-02-13 17:32:47)
]
---
Pictures!
Thursday, January 30, 2003 |
Permalink
When I bought my digital camera my old analog camera of course just ended up lying. I had some pictures in it from this summer which I haven't gotten around to develope until now.
Anyway, what you see here is some pictures from this summer. Most important, you'll find pictures from the marriage of my old friends Robin and Linda Renman.
With the late Yay! for the marriage I just noticed I'm late for the Yay! on reaching 100,000 page views on the front page.

So, yay! now for both those events.


[
3 comments
|
Last comment by Humus (2003-02-02 13:55:51)
]
---
Soft coronas demo
Monday, January 27, 2003 |
Permalink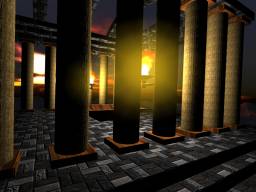 With a loud thud a new demo hits the face of earth. This time it's soft coronas through occlusion queries.
Hit the headline and head for the download.
Enjoy.

[
19 comments
|
Last comment by www (2007-03-15 20:58:11)
]
---
Volumetric lighting demo
Sunday, January 12, 2003 |
Permalink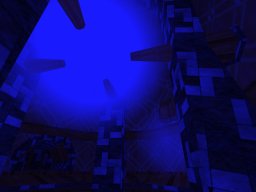 So I explore into Direct3D a little again. This time it's DX9 and the first demo utilizing it is here.

It's a demo of volumetric lighting through a 2.0 vertex shader.
Enjoy!

[
19 comments
|
Last comment by louis vuitton bags (2010-11-11 08:04:21)
]
---
Site update
Thursday, January 9, 2003 |
Permalink
I have added a commenting capability to the news page. Feel free to spam comments.

[
16 comments
|
Last comment by mystifmagic (2003-01-13 07:20:02)
]
---
Pictures from the holidays
Monday, January 6, 2003 |
Permalink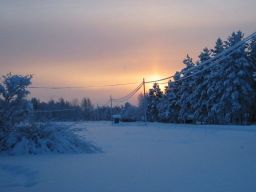 The pictures from the holidays are up. Click the headline for the goods.
[
5 comments
|
Last comment by Humus (2003-01-20 12:58:55)
]
---
Back again
Monday, January 6, 2003 |
Permalink
Hi everyone!
Sorry for the silence lately, but I've been away over the holidays spending some time with the family. Oh, it's been a great time. A little cold though, we've had tempeatures ranging from -25C to -37C most of the time. My sister gave birth to her second child during the holidays too, a real cutie.

I'll put up some pictures later tonight.
I have spent some time with DX9 during the holidays too and the DX9 backend of my framework is mostly done. I must say that while DirectX is improving with every version the API is still fundamentally flawed in a couple of ways and will most likely remain that way. MS tend to map the API too much to how the hardware works instead of how the applications works, which often makes it more cumbersome to work with without offering any advantages. For instance binding texture filtering and wrapping behaviour to texture stages instead of texture objects like in OpenGL. I have yet find any circumstances where this behaviour would be desired or advantageous. And when MS decide to change the API in such a way that it's incompatible with previous versions it just amazes me that they don't fix these fundamental errors when they are redesigning it anyway. In the end though, DX9 is a quite good API in many ways, and there certainly are a number of problems with OpenGL's design too, like the texture target hierarchy which doesn't makes a whole lot of sense either.
Anyway, you'll probably see a couple of DX9 demos here in the not too distance future.
[
2 comments
|
Last comment by Humus (2003-02-08 09:26:42)
]
---
More pages:
1
...
11
...
21
...
31
...
37
38
39
40
41
42
43
44
45
46
47