"Of all the enemies to public liberty war is, perhaps, the most to be dreaded because it comprises and develops the germ of every other. War is the parent of armies; from these proceed debts and taxes … known instruments for bringing the many under the domination of the few.… No nation could preserve its freedom in the midst of continual warfare."
- James Madison
More pages:
1
...
11
...
21
...
25
26
27
28
29
30
31
32
33
34
35
...
41
...
48
---
New Alpha to coverage demo
Thursday, June 23, 2005 |
Permalink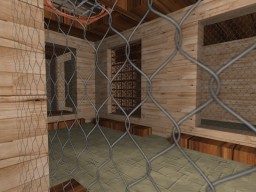 There's a new demo up that demonstrates alpha-to-coverage as a replacement for alpha testing for masked textures when using multisampling. It allows you to compare the quality to alpha testing.
[
13 comments
|
Last comment by Humus (2005-07-08 18:07:00)
]
---
New benchmark tool
Sunday, June 19, 2005 |
Permalink
I've uploaded a new benchmark tool. It's basically a replacement for the old GL_EXT_reme benchmark I wrote ages ago.
Also, I'm releasing the new framework that I've built it on.
[
8 comments
|
Last comment by Wault (2005-06-30 20:43:07)
]
---
Screenshots from GameEngine II
Saturday, June 11, 2005 |
Permalink
The engine I talked about earlier is progressing fine. There's no release yet, but I thought I should tease you with some screenshots (click for larger pictures)




[
33 comments
|
Last comment by horse fly (2005-07-29 13:17:35)
]
---
New antialiasing demo
Saturday, June 4, 2005 |
Permalink
With the announcement of CrossFire and its SuperAA mode people may wonder what these AA levels might look like. Using 6x multisampling and setting this demo to 2x AA should give you something pretty close to what the 12x mode looks like, though there will be some differences. SuperAA modifies the sample pattern between the two GPUs and allows a pixel center offset for a supersampling effect, while this demo implements its supersampling by shifting the entire scene on a sub-pixel level and combining the results, of course without change to the multisample positions (if enabled) since that's entirely in the control of the driver.
[
11 comments
|
Last comment by Scorpion (2005-08-26 20:24:59)
]
---
New gallery
Friday, May 20, 2005 |
Permalink
So my brothers went home again earlier this week, so things should be back to normal now. I have a new gallery up now with some pictures from this time and a bunch of random stuff from this winter/spring.
[
5 comments
|
Last comment by Scorpion (Joel) (2005-08-26 20:22:58)
]
---
Anniversaries
Tuesday, May 3, 2005 |
Permalink
Last saturday it was one year since I arrived to Canada and today it's one year since I started working at ATI.

[
10 comments
|
Last comment by Emrah (2005-05-20 09:47:16)
]
---
So what's going on ...
Monday, April 25, 2005 |
Permalink
I apologize for the lack of updates on this site lately. It's not because I haven't been working on any cool stuff or anything else exciting going on. Actually quite the opposite. Some of you may remember my old
"GameEngine" demo
, a demo I spent quite a lot of time on back in the Radeon 8500 days and became quite popular for a while and I would say ultimately paved the way for where I am today, working in this field of technology. Many people have asked for me to make something like this again, or simply request that I make a demo that combines lots of the cool stuff I've done in the past. Well, I'm not going to squeeze everything into the same demo, but I've decided to make another large GameEngine-like demo again. Basically, me and another guy from university have long talked about making a real game, but it has never progressed beyond talks. So I decided to combine the two, write some sort of basic engine to use for our game, and make a demo of it for this website as well. So that's what I've been working on from time to time for the last month or so. I'm not ready to launch anything quite yet, but it's coming along pretty well.

I made a prototype and now we've at least getting beyond just talks with that game and got together a bunch of guys to actually do something. That's going to take quite a while to complete, but I'll have a demo as soon as the engine is in a decent condition.
So what else is going on? I got two of my brothers, David and Joel, over from Sweden a couple days ago and they are staying with me until mid-May. So that will keep me busy for a while.

We'll of course visit the standard places, CN Tower, Niagara falls, Canada's Wonderland etc. but we'll also spare some time for some high culture. We got both a musical and a symphony concert on the schedule.
[
12 comments
|
Last comment by zabe (2005-06-03 18:57:03)
]
---
OpenGL 2.0 drivers
Thursday, March 10, 2005 |
Permalink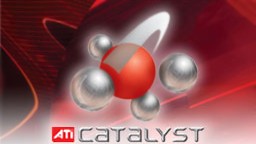 ATI has released new Catalyst drivers.
Now with official OpenGL 2.0 support.

Click the headline above to download.
[
23 comments
|
Last comment by Humus (2005-07-02 12:18:26)
]
---
More pages:
1
...
11
...
21
...
25
26
27
28
29
30
31
32
33
34
35
...
41
...
48