"You have a choice between the natural stability of gold and the honesty and intelligence of the members of government. And with all due respect for those gentlemen, I advise you, as long as the capitalist system lasts, vote for gold."
- George Bernard Shaw
More pages:
1
...
11
...
21
...
29
30
31
32
33
34
35
36
37
38
39
...
41
...
48
---
New gallery
Tuesday, June 22, 2004 |
Permalink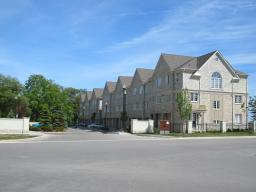 I have uploaded a new gallery with set of random pictures from the first half of 2004. From midwinter picture back home in Sweden to summer pictures of my new home in Canada.
[
5 comments
|
Last comment by Humus (2004-06-29 00:53:32)
]
---
3Dc texture tool
Monday, May 31, 2004 |
Permalink
I've started playing around with the 3Dc normal compression format now that I have an X800pro card. For this I quickly wrote a small commandline tool for my convenience, and of course I'm sharing it with anyone out there that's interested.

It's available for download in the cool stuff section.
It's a very simple tool, and you'll need the texconv.exe file from the DirectX9 SDK for it to work, but it's very convenient.

Make a shortcut to it, and just drop a heightmap image file on the shortcut. The tool will create the output 3Dc file in DDS format in the same directory as the source file. DDS loading code is available in my framework, which I btw updated to support 3Dc, in Direct3D at least for now.
Anyway, I'll have a 3Dc demo up some time soon. Depends on how much spare time I will have.
[
29 comments
|
Last comment by Humus (2004-06-22 00:18:59)
]
---
Kickass machine
Saturday, May 29, 2004 |
Permalink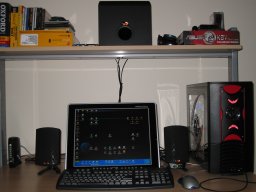 I'm set for some serious development and gaming now with this kickass machine I've built.

Not only is it fast, but it's pretty good looking too. And the crown on top of this work of art arrived today. My manager passed an X800pro board to me. Nothing's like getting free highend hardware.

I brought my Radeon 9800pro and two HDs over from Sweden, but the rest of the machine is new. Now the 9800pro had to go though, so it's just the two HDs that aren't new. Well, they are secondary storage anyway since I also bought a new 160GB SATA drive. The final config:
AMD Athlon64 3200+
ASUS K8V deluxe
1GB DDR400 RAM
ATI Radeon X800pro
Maxtor 160GB SATA HD
IBM 120GB IDE HD
Samsung 60GB IDE HD
Pioneer DVR-107D
Nec MultiSync LCD1765 16ms TFT
Klipsch ProMedia 2.1 THX audio system
Guess I'll be spending some time in front of this machine.

And yes, you can probably expect some new demos showing off the capabilities of the X800pro in the not too distant future.
[
26 comments
|
Last comment by reggin (2004-07-05 17:39:40)
]
---
Started working at ATi
Tuesday, May 4, 2004 |
Permalink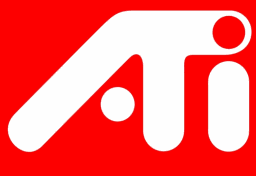 Just began working at ATi today. Been spending the day setting up my work system and doing the paperwork. So it has been a big day, but very little exciting things to do. The more exciting stuff is ahead, once I get to do any real work.

[
30 comments
|
Last comment by MesserFuerFrauSchmid (2004-06-08 20:21:50)
]
---
GPU battle continues
Thursday, April 22, 2004 |
Permalink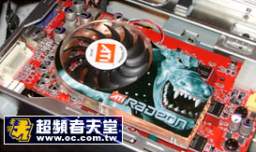 There have been some info leaking about the R420, though much of it have been contradicting, so it's hard to know what's true and not. But now a photo of the card has hit the net, and it seems credible. The cooling looks a little bit larger than what we're used to from ATi, but at least it seems to be single slot. It will be very interesting to see what this beast will manage once it's launched. Rumors say that it's going to be launched on Monday (April 26), but other dates such as May 3 and May 5 have also been mentioned. Personally I'm very excited and can hardly wait to see this thing in action.

Rumors say it's going to kick the NV40's ass.

[
16 comments
|
Last comment by PaulT (2004-05-04 09:45:35)
]
---
Received my work permit
Wednesday, April 14, 2004 |
Permalink
Finally, after long time waiting, and way too much bureaucracy, I finally got my canadian work permit today.

This means I will relocate to Canada and begin working at ATI in the very near future.
[
28 comments
|
Last comment by Humus (2004-04-22 18:33:58)
]
---
Time for another GPU battle
Tuesday, April 13, 2004 |
Permalink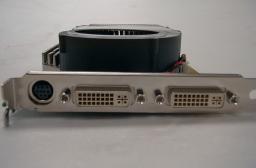 Interesting times are ahead of us. Another generation of GPUs are just around the corner.

As many of you may know, the NV40 is according to rumors going to be presented later tonight. Maybe around midnight some say, which would be early morning for us in Europe. It will be interesting to see what this beast can manage. Some info has already leaked out, but the reviews due tomorrow will certainly be an interesting read. Some photos have also hit the net. It seems that the dustbuster story will be repeated. One can only hope there will be more silent versions around.
In another couple of weeks the R420 will also be presented. Not as much information has leaked about it, but it seems to be quite a beast too. Recent rumors say it's a 16 pipeline badass, but as we all knows, the battle will not take place in technical PR numbers but in the benchmarks. And for us who write our own apps the feature battle will be just as interesting if not more.
Bring it on!

[
9 comments
|
Last comment by bloodnok (2004-05-03 13:58:16)
]
---
New fire demo
Wednesday, April 7, 2004 |
Permalink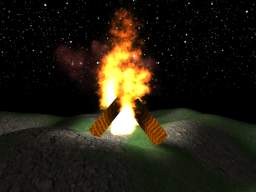 It's been a while, but now I've got a another demo up. Enjoy!

I've been a little dry on ideas lately, so I'm open for suggestions. If you got any great ideas, or any particular effects you'd like to see, please write a comment.
[
28 comments
|
Last comment by (2004-06-16 23:58:01)
]
---
More pages:
1
...
11
...
21
...
29
30
31
32
33
34
35
36
37
38
39
...
41
...
48